:86-371-86151827 86151527
:0086-371-86011881
Henan Bebon International co.,ltd is a steel-bar-specialized factory, located in zhengzhou city, south of henan province. Found in 2000, it takes an area of 520,000 square meters.
27SiMn steel bar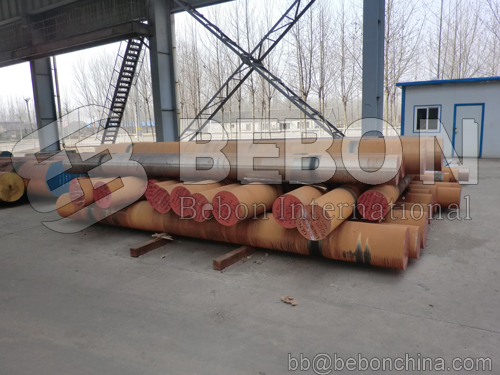 The material 27SiMn has high hardenability. 27SiMn teel's toughness decreases not much as heat treatment, but material 27SiMn has very high strength and abrasion resistance, especially when water quench, grade 27SiMn still has high toughness. However 27SiMn steel is sensitivity to the white dots very much and 27SiMn is sensitivity to temper brittleness tendency and overheating when heat treatment.
27SiMn is mainly used under tempering condition and used in the manufacture of high toughness and wear resistance of hot stamping.27SiMn can also used under fire or hot rolling using supply condition, such as the tractor caterpillar pin, etc.
27SiMn chemical composition %:

Grade

Chemical composition %:

C

Si

Mn

P

S

Cr

Ni

Cu

Mo

27SiMn

0.24-0.32

1.1-1.4

1.1-1.4

≤0.035

≤0.035

≤0.30

≤0.30

≤0.030

≤0.15

Grade

Mechanical properties:

Tensile strength σb
(Mpa)

Yield strength σ0.2
(Mpa)

Elongation σ5
(%)

reduction of area
ψ (%)

Hardness

impact absorbing energy
(Aku2/J)

min

min

min

min

max

min

27SiMn

980

835

12

40

217HB

39
27SiMn condition of delivery: heat treatment(Normalizing, Annealing, or high temperature tempering) or do not heat treatment state.
If you have need for 27SiMn forged round bar, 27SiMn forged square bar, 27SiMn forged square bar, 27SiMn forged shafts and 27SiMn forged blocks. Please contact with us freely. Bebon will offer you more than your expect.