:86-371-86151827 86151527
:0086-371-86011881
Henan Bebon International co.,ltd is a steel-bar-specialized factory, located in zhengzhou city, south of henan province. Found in 2000, it takes an area of 520,000 square meters.
9Mn2V Steel round bar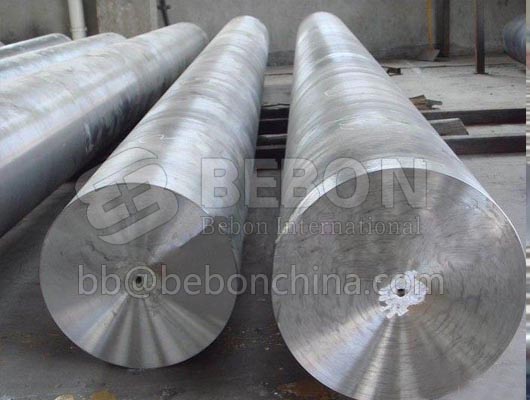 9Mn2V Steel round bar is a kind of die steel which under GB/T 1299-1985 standard. 9Mn2V Steel round bar has high hardness,wear resistance and good hardenability,deformation is small when when quenching. 9mn2v Steel round bar can be quenched in nitrate and hot oil and medium whose cooling capacity is relatively moderate.
9Mn2V Steel round bar material:
90MnV2(ISO),O2(ASTM),T31502(UNS),90MnV8(EN),105WCr1(ISO),SKS31(JIS),STS31(KS),107WCr5(EN),105WCr6(DIN).
9Mn2V Steel round bar chemical composition:
Grade

Chemical composition %:

C

Si

Mn

P

S

Co

9Mn2V

0.85-0.95

≤0.40

1.7-2.0

≤0.03

≤0.03

≤1.00
9Mn2V Steel round bar is suitable for manufacturing various precision measuring tool, template, also used in the general requirements of the relatively small size of die and cold pressing die, engraving die, blanking die, etc., can also do the machine screw structure, etc.
We have many sizes of 9 mn2v forged bar ex-stock in our warehouse, such as 9 Mn2vV forged round bar, 9Mn2V forged square bar, 9Mn2V forged square bar, 9Mn2V forged shafts and 9Mn2V forged blocks. For 9Mn2V forged round bar, the diameter we can suppy is 80-1200mm.
If you have any need in 9Mn2V forged bar or hot-rolled bar, please be free to contact with me. I will do my best to support you and your company.