:86-371-86151827 86151527
:0086-371-86011881
Henan Bebon Iron&Steel Co.,Ltd is a steel-bar-specialized factory, located in zhengzhou city, south of henan province. Found in 2000, it takes an area of 520,000 square meters.
SNCM431 Round bar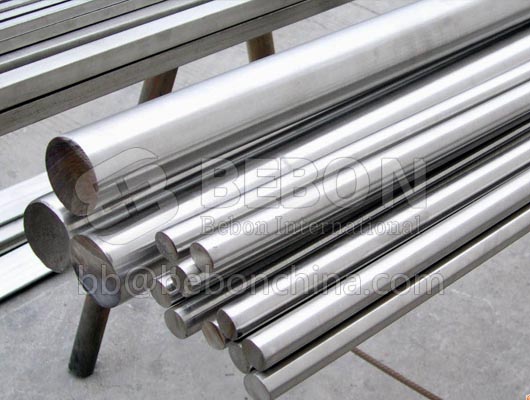 The material SNCM431 is a kind of structural alloy steel under the standard JIS G 4103.
BEBON can produce SNCM431 stainless steel round rods, SNCM431 forging round bar with professional production experience, strict control SNCM431 chemical composition and SNCM431 mechanical properties. From casting, forging, steel to hot and cold rolling process, heat treatment, etc, BEBON have the control of professional engineers. BEBON have advanced precision machining equipment, according to the requirements of users machining. in order to achieve the most satisfied with the user requirements.
SNCM431 Chemical composition %:
Grade

Chemical composition %:

C

Si

Mn

S

P

Cr

Ni

Mo

Cu

SNCM431

0.27-0.35

0.15-0.35

0.60-0.90

≤0.030

≤0.030

0.60-1.00

1.6-2.0

0.15-0.30

≤0.30
Notes:
1,SNCM431 specification: DIA 80-1200mm(forged round bar), 80-1200mm(square bar) Length 3-16 meters
2, SNCM431 heat treatment: Quenching,Annealing,Normalizing and Tempering.
3, SNCM431 tolerance: 0-+3mm(DIA), 0-+10mm(Length)
Our company, Bebon international can produce all sizes of SNCM431 forged steel round bar, SNCM431 forged square bar, SNCM431 forged shafts, SNCM431 flat bar and SNCM431 forged blocks.